NPOB vs Southern – Rd 8
Friday, May 24 2019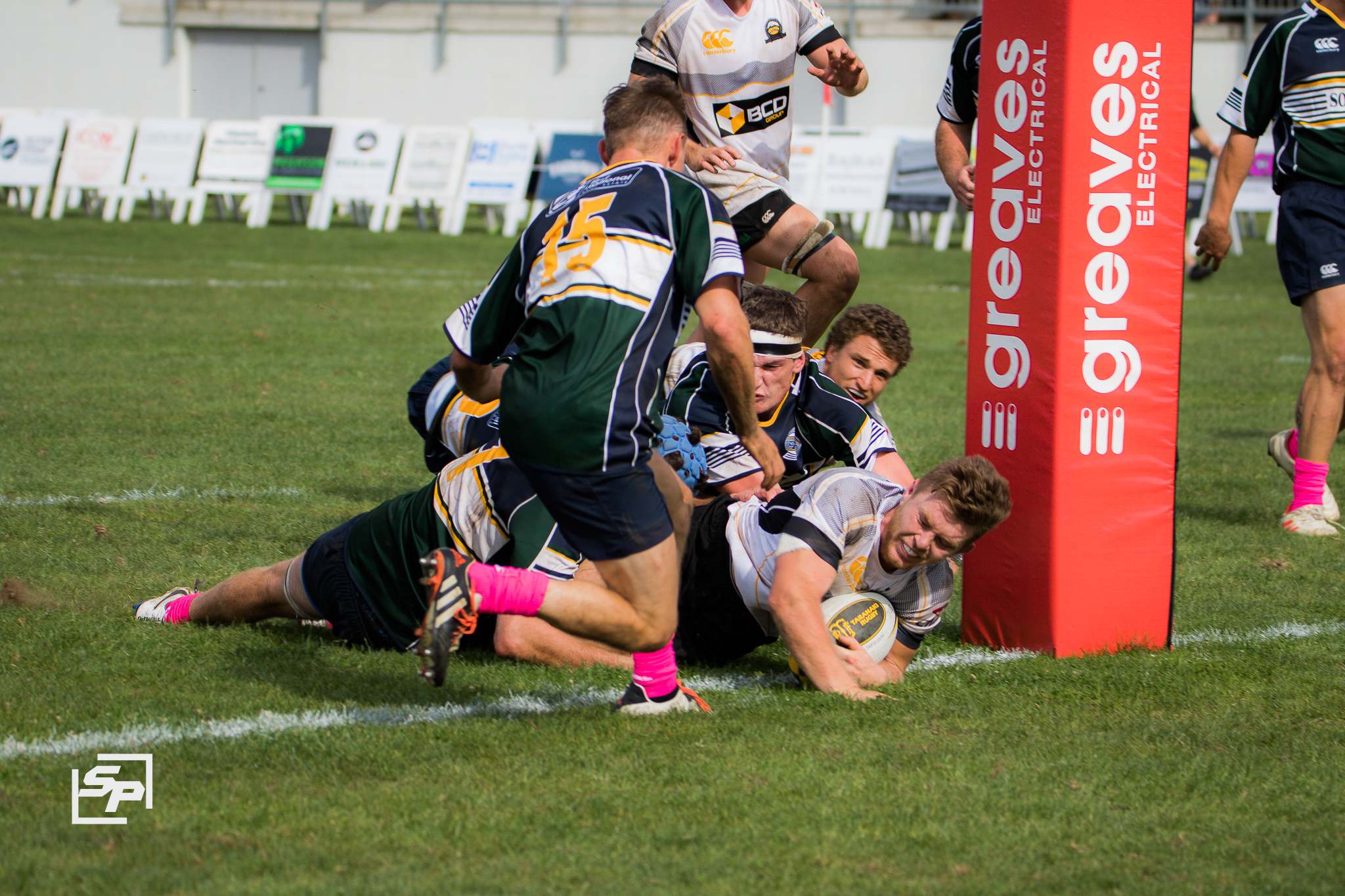 Greetings all.
Last weekend the senior teams played at Vogeltown Park with the Premiers, Division 1 and Colts sides taking on Southern and the Division 2 team played Kaponga.
The BCD Premiers team managed to record a hard-fought victory over Southern 33-24 scoring 5 tries in the process. Southern got away to a great start and Old Boys found itself in trouble early on trailing 0-14 after 10 minutes. Old Boys managed to get its game together and after a concerted effort managed a try to Brodie Lilley beside the posts to close the gap to 14-7 before Southern kicked a penalty to lead 17-7 at halftime. Old Boys started well in the 2nd half and with sustained pressure managed to hold onto the ball for long periods scoring a further 4 tries to Jackson Carrington (2), Jamarl Weir and Liam McBride to 1 try to Southern. While Old Boys still has a number of players out through injury they were pleased to welcome back Daniel and Shaan Waite after lengthy periods on the sideline. Players to stand-out for Old Boys were Caleb Mawson, Liam McBride and Jackson Carrington. Cullen Murfitt also performed well in his 1st game at Premier level.
The Alsco Division 1 struggled to contain an improved Southern outfit, managing only 1 bonus point in losing 43-27. Captain Jamayn Kepa worked himself to a stand-still in trying to push the team to confront the Southern attack, scoring 2 very good tries in the first half, one from a push over scrum, the other from an individual 40m run down the blind side – fooling the Southern defence in the process. Old Boys efforts in defending in-close was much improved from the previous week. Unfortunately, Southern found holes through the mid-field and out wide. The half time score of 29-12 to Southern reflected it's attacking ability. In the 2nd half both teams traded tries with Old Boys closing the gap to 4 points late in the half. However Southern managed to score again to record a 6 try to 5 victory. Gary Hoffman came on at half time lead the way with some barn-storming runs, but Ant Taylor took the Player-of-the Match award with a tidy and aggressive game playing at both fullback and halfback. The team now must re-group and work hard in the next 2-3 weeks to secure top 4 status in the competition.
The Pepper Construction Ltd Colts team lost its 1st game of the season 34-33 to Southern. Old Boys knew that other teams will have improved come the 2ndround and Southern certainly came to play with a great attacking game plan. As the top team in the competition Old Boys also knew that each week teams would be trying to knock them over and it was clear from Southern's celebrations after the win that it meant a lot to them. Old Boys got away to a great start after putting a big emphasis on strike plays and 2 tries were scored and after 20 minutes held a 19-0 lead. Unfortunately they were unable to maintain the pressure and Southern, taking advantage of mounting possession and a number of missed Old Boys tackles, scored 3 tries to draw level 19-19 at half-time. Southern's big forward pack was effective with pick-and-go type plays close to the goal line. Old Boys have been working hard on double-D tackles to achieve a lock-out/hold-up to get the turn-over and will look to improve the tackle dominance to secure good front-foot ball in its next game against cross town rivals Tukapa this week. The team congratulates Cullen Murfitt for getting his first cap in the Premier Team.
Sterile Services Division 2 held high hopes for a victory in its game against Kaponga, another team doing it tough, and like Old Boys Kaponga relished the opportunity to face opposition of similar calibre. Old Boys started well and for the first 20 minutes the game was a fair battle. The points at that stage favoured Kaponga but Kaponga were reduced to 14 men due to a  yellow card from which Old Boys took full advantage with 2-3 excellent team tries – just reward for a gritty first half endeavour. That said, Old Boys lost Andrew Gadsby with a knee-injury early that dampen aspects of its game but the signs were positive at half-time. In the 2nd half, an intercept try provided Kaponga with much-needed confidence as they too strived for their first win of the season. Old Boys bounced back with a try in reply but unfortunately for Old Boys' the injury toll was growing and as a result, team structure and cohesion began to fall-off allowing Kaponga's younger brigade to take advantage of ever-increasing gaps and a tiring Old Boys team. In the end, Kaponga finished stronger and a last quarter flourish denied any hope of an Old Boys comeback. While disappointing not to achieve a win, there were many positives. Some fine tries were scored as a result of fine teamwork, Alastair Nairn continues to prove his talents with a Player-of-the-Day performance, Mike Curruthers, Matt Blackwood and the evergreen Ric Fabish were winding back the age-clock and Riki Enoka with ball-in-hand is a delight to watch as he simply bamboozles defences.
The NPOB Junior Club enjoyed another full morning of matches around the province. On Thursday night the Juniors were fortunate to have Cole Brown from TRFU attend trainings and put them through some drills. The players enjoyed themselves and the coaches picked up a few tips as well. Cole's influence must of rubbed off as the teams he spent time with all recorded comfortable wins. This weekend see a lot of the Junior teams playing at home starting from 09:30am so if you are at a loose-end come to Vogelttown Park and watch the future of the Club apply their trade.
This weekend (25th May) the Premiers, Division 1 and Colts sides travel across town to take on Tukapa while the Division 2 side takes on Bell Block at Hickford Park. Match details are as follows:
           Premiers                vs Tukapa @ 2.45pm
           Division 1              vs Tukapa @ 1pm
           Colts                       vs Tukapa @ 1pm
           Division 2              vs Bell Block @ 1pm
Key events and dates over the coming months are:
           Club night / entertainment               1st June
           Ladies bus trip                                      TBC
           Club finals                                             13th July (Yarrow Stadium)
           Senior Prize giving                              20th July
           Club AGM                                              20th November
Updates on these events will be provided in due course.
The Club produced an Anniversary book for the past 100 years (Authors Chesty Earle, Paul O'Neill, Alistair & Marilyn Reid) and we still have some available @ $25.00 each. This is a great record of the history of the Club and would make a wonderful addition to your book collection or as a gift. If you would like to purchase a book please contact either Alison Reid 021-2447644 or Sue Mitchell 027-2985522.
Cheers
Keith and Owen